Additional Functions
The ADDITIONAL FUNCTION PAGE provides additional features besides APP protection.

Esta página no se ha traducido a su idioma.

Features provided may be added or changed.

To go to the ADDITIONAL FUNCTION PAGE, click the Additional Functions from the PROTECTION menu on the left after log in.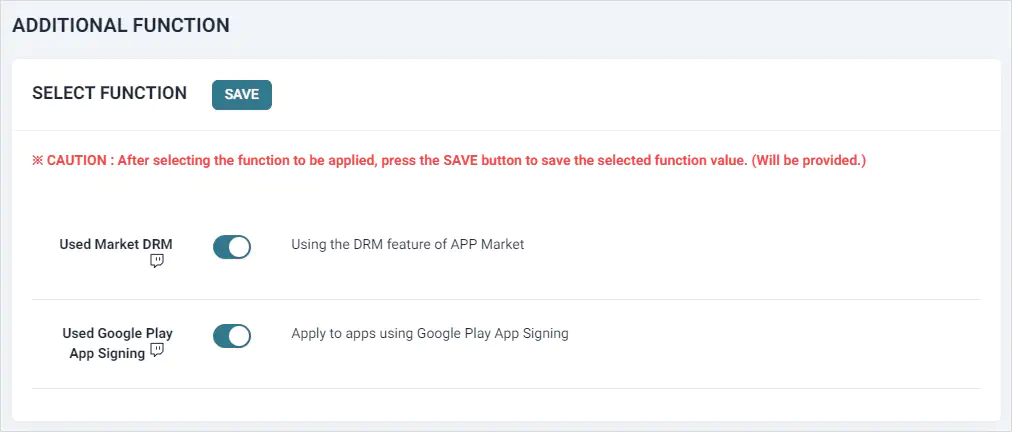 You can check and change the saved settings by go to the ADDITIONAL FUNCTION PAGE after selecting APP.
The options will be changed if you click switch.
: Off status. features will not be applied.
: On status. features will be applied.
After changing the settings, click the button on the top of the page to save the changes.
Changed settings will not be saved if you exit the page without pressing button.

You should check the settings and change them after selecting APP. The setting will not be saved if there is no selected APP.
Additional features are as follows. You can check the details by clicking each feature name.
Used Market DRM
A feature provided to use DRM feature of APP Market.
Apply LIAPP to Market DRM-enabled environment.
Used Google Play App Signing
A feature provided to use Google Play App Signing.
Apply LIAPP to Google Play App Signing-enabled environment.