TICKET Information
Tickets are consumable products that 1 ticket will be required each time you apply LIAPP.
Esta página no se ha traducido a su idioma.
There are 5 types of tickets available on the website.
ON-SITE 1 TICKET
ON-SITE 3 TICKET
ON-SITE 5 TICKET
ON-SITE 8 TICKET
ON-SITE 10 TICKET
After clicking the BUY NOW button on the right of each product and agreeing the terms, you can go the order page.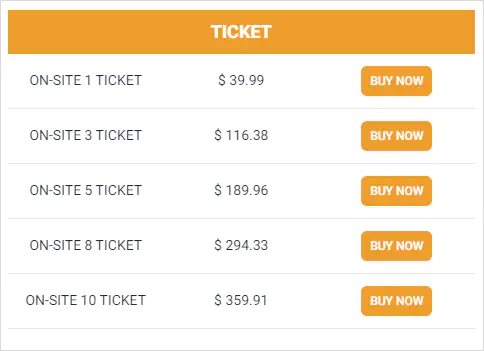 VAT is excluded. It will incur 10% of VAT when you purchase.
If you want to purchase a separate quantity of tickets not listed on the website, please use CONTACT on the top or contact to our company.